Lo so, ci ho messo qualche giorno in più rispetto a ciò che mi ero prefissata, ma finalmente il post è pronto. Non doveva essere perfetto ma… in stile laurorafloreale! Voglio spiegarvi il senso del mio logo, così tanto desiderato, a lungo immaginato e poi, meravigliosamente creato da mani sapienti (vi ricordate Qui, in uno dei miei scorsi posts?)
L'idea nasce da un ramoscello fresco e verde di eucalipto. L'Eucalyptus è una pianta delicata, leggera e forte allo stesso tempo, semplice ed elegante, profumata ed estremamente bella. Inoltre le sue svariate forme ben si adattano ad essere lavorate dalle mie mani ancora poco esperte.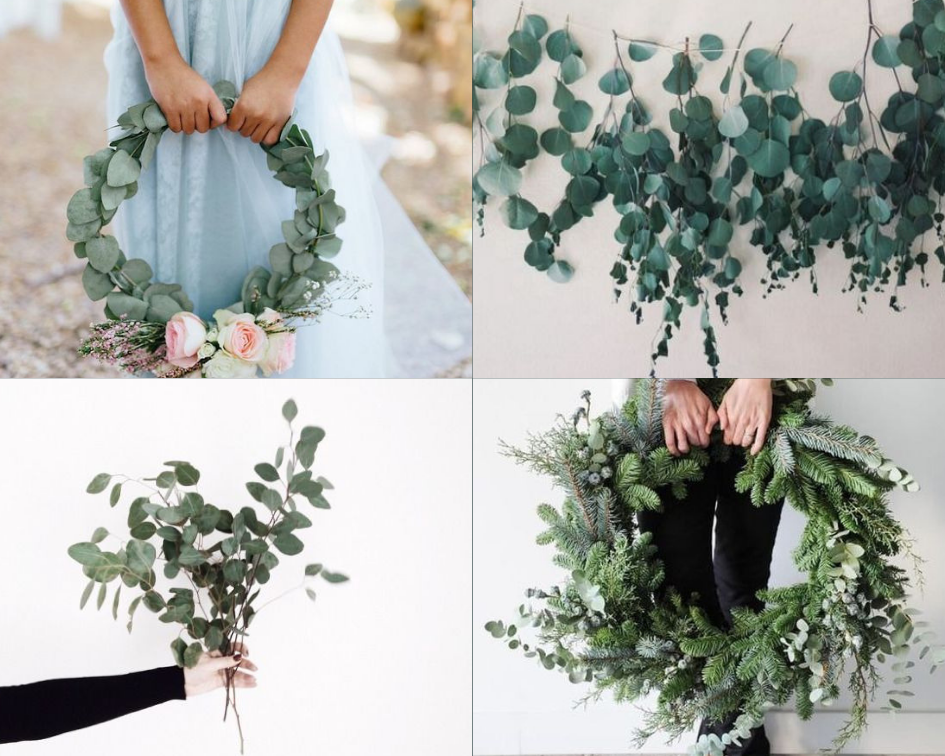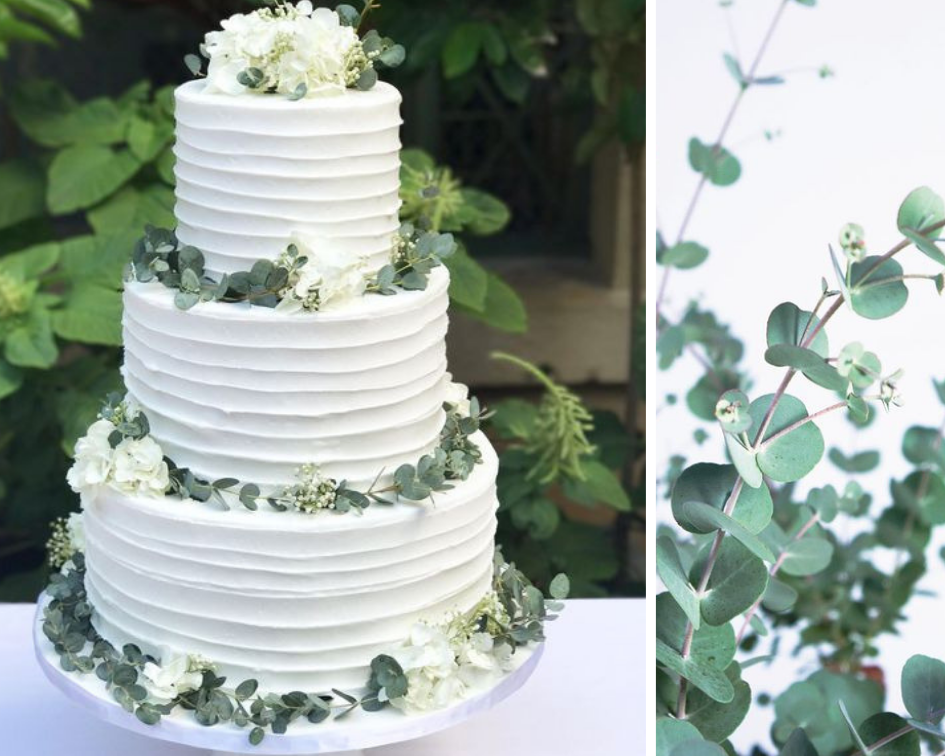 E' una delle mie piante preferite, e qualcuno sa bene che io mi ci riempirei ogni angolo di casa. Ecco perchè tra le lettere di laurorafloreale sembrano quasi trovar riparo due foglioline di questa pianta che tanto amo. Tonalità verde pastello, con un rimando alle terre del Nord, alle notti di aurore boreali, ai loro paesaggi bianchi di neve, alla loro natura, alla loro cultura, al loro stile di vita, al loro senso di casa e naturalmente al loro stile minimal. Tutto questo è laurorafloreale. E ora i miei scatti e le mie creazioni floreali Eucalyptus addicted.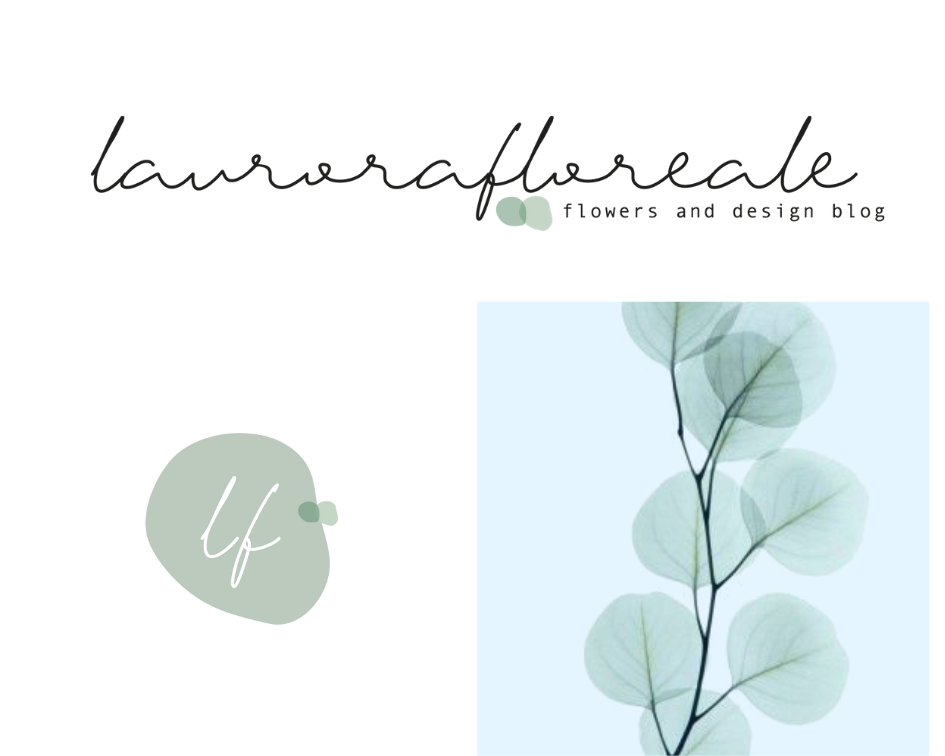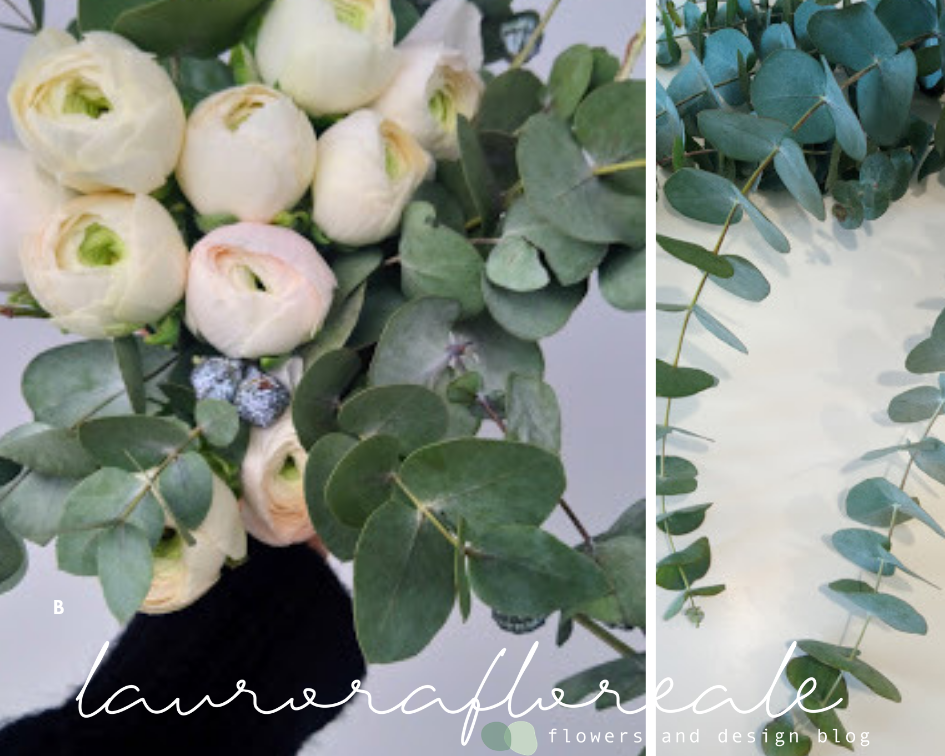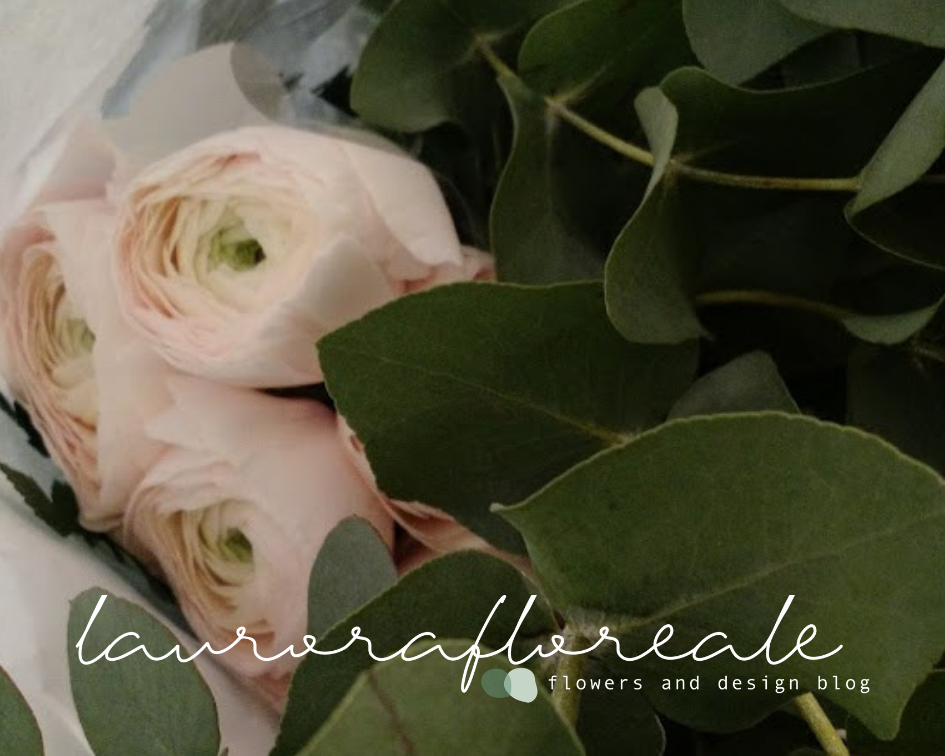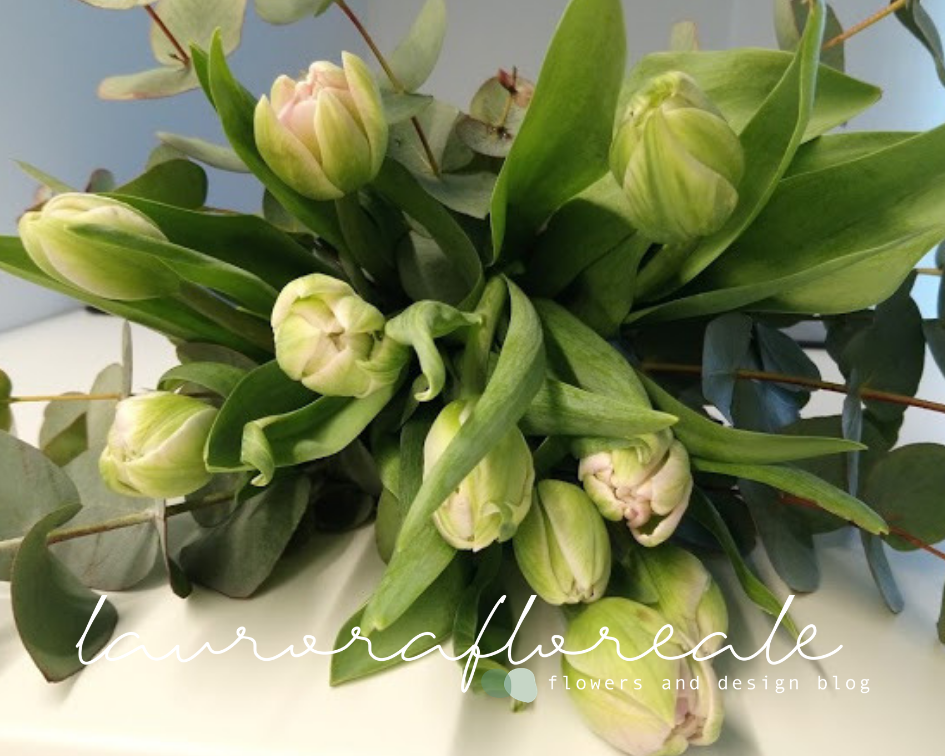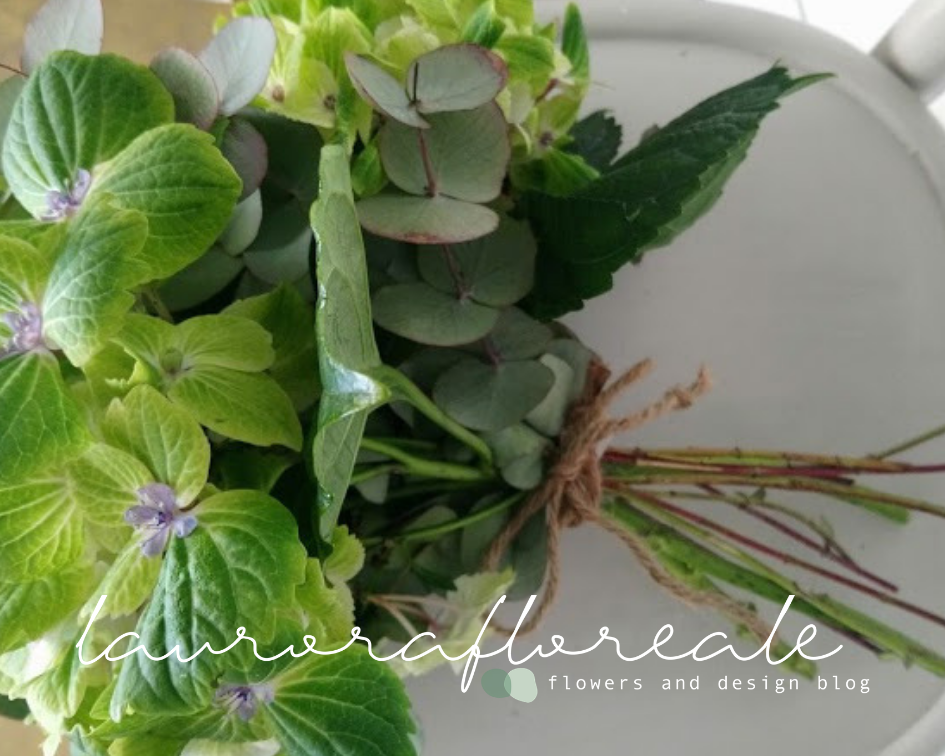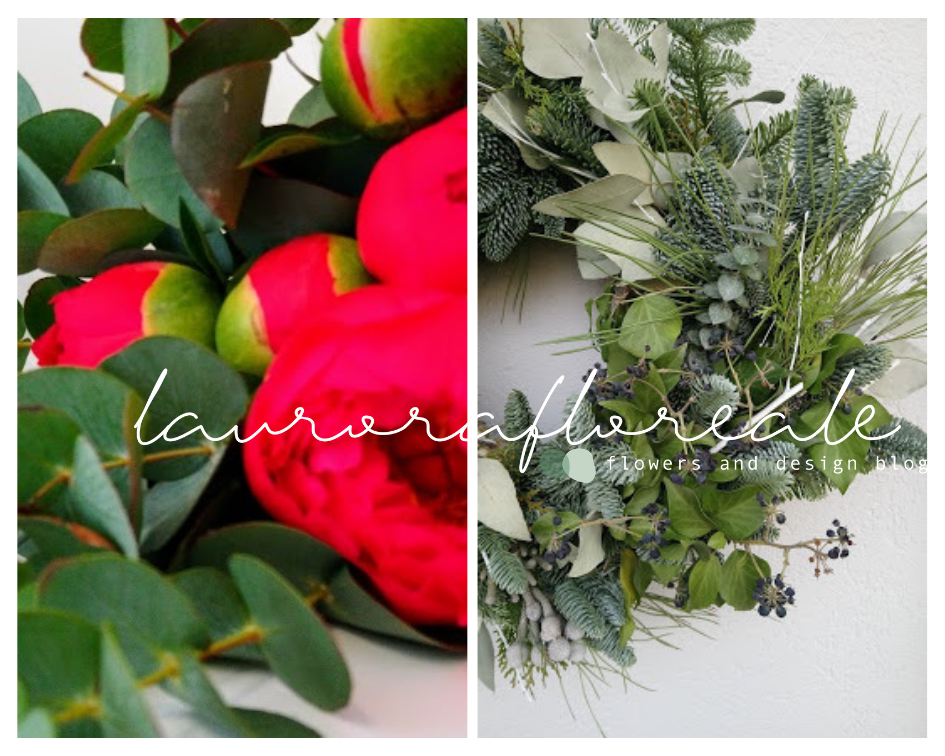 | My Pinterest/Eucalyptus | laurorafloreale |
At last! Here you are an article about Eucalyptus! I want to tell you about my website logo wonderfully created by skillful hands of Qui, (Read the post!).
The idea begins with a small Eucalyptus twig. It's a light but strong plant, simple and elegant, scented and absolutely beautiful. In addition, its various shapes are easly to malleabile by my inexpert hands. Eucalyptus is one of my favourite plants, and I've chosen it for my logo because I really love it.
Green nuances that remember us the Nordic lands, their auroras borealis, their white winter landscapes, their nature, their culture and lifesyle. This is laurorafloreale,
Now, here you are my diy!