Per il compleanno del piccolo terremoto di casa, (che poi più piccolo tanto non è), desideravo un gioco ecologico e soprattutto qualcosa di diverso. Non so voi, ma la nostra casa è zeppa di giochi, libri e fumetti sparsi ovunque quasi a formare tappeti in tutta l'area calpestabile… Perciò tanto meglio pensare ad un regalo apprezzato, bello e allo stesso tempo sostenibile!
Navigando in rete mi sono persa sul sito di WOBBEL, in cui vi consiglio di fare un giro!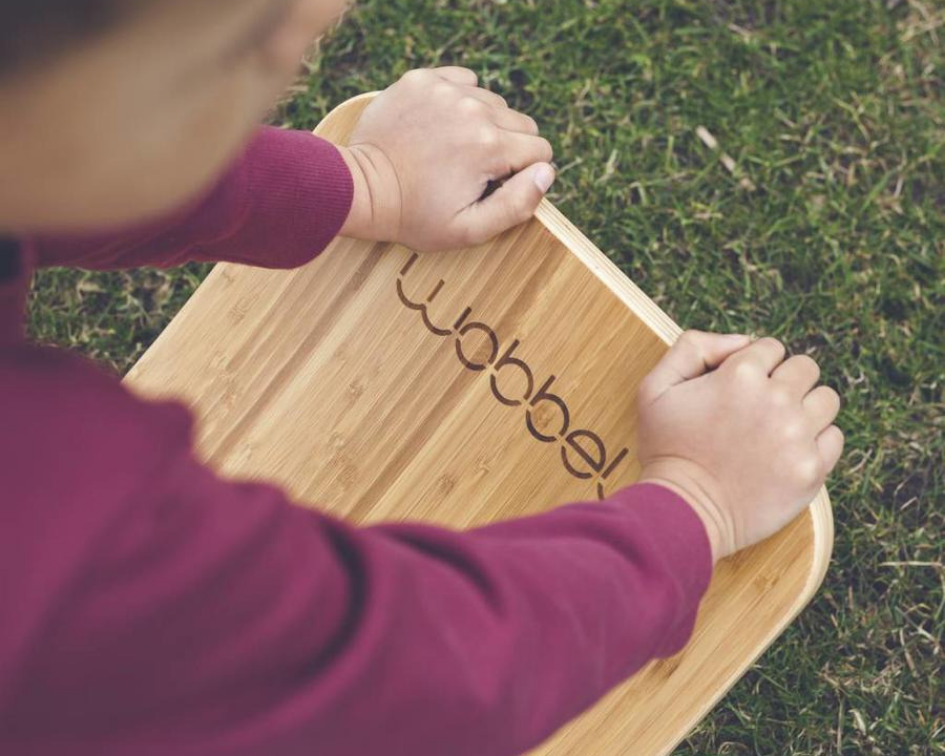 WOBBEL BOARD: una balance board, una sorta di pedana in legno oscillante, un rifugio dai mostri cattivi, un'amaca, un lettino per dormire, una seduta per leggere, oppure una pista per macchinine, un ponte, un gradino per arrivare ai ripiani piú alti dell'armadio del fratello maggiore o semplicemente un elefantino?
Sul sito puoi acquistare direttamente la tua wobbel board scegliendo fra misure e forme diverse: WOBBEL STARTER (la misura più piccola); WOBBEL ORIGINAL é il modello universale piú diffuso (con o senza rivestimento in feltro); WOBBEL PRO è la sorella gemella della Wobbel Original con la sola differenza di avere il rivestimento in feltro riciclato; WOBBEL XL é il modello piú grande e adatto ai bimbi da 7 anni in su – adulti compresi – (quella scelta da me ovviamente)! Sul sito puoi trovare anche WOBBEL 360°!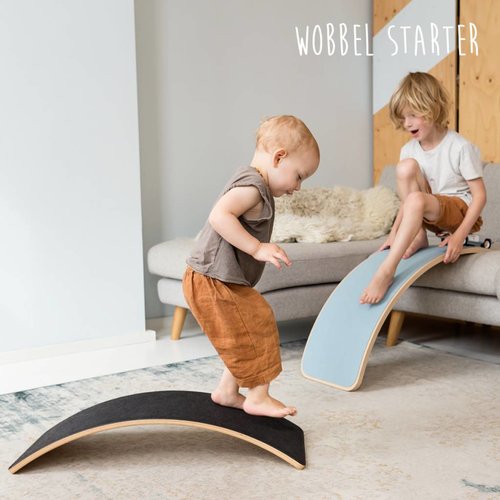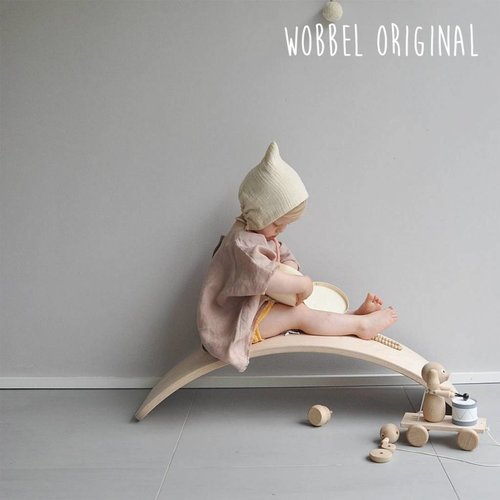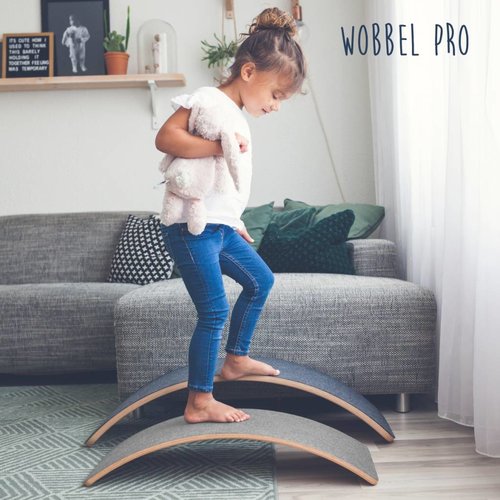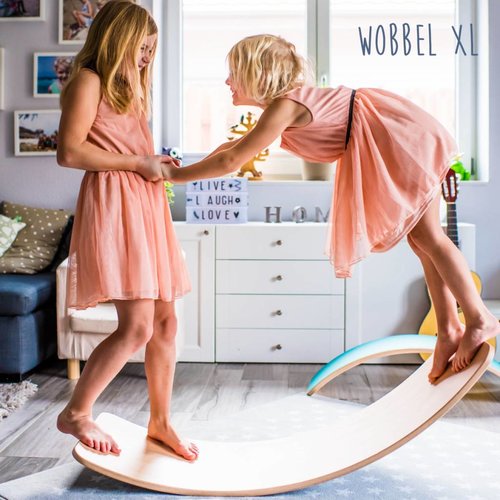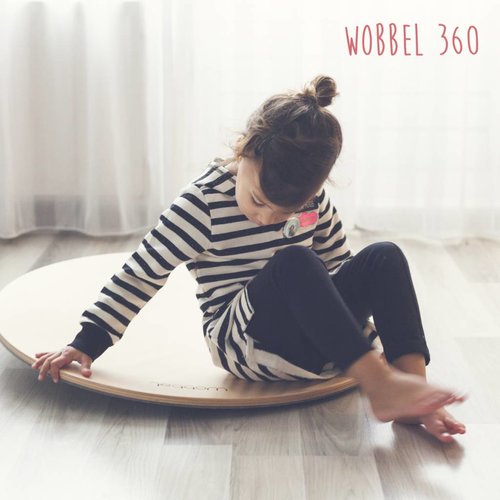 La cosa bella è che puoi personalizzare la tua Wobbel board come vuoi! Puoi scegliere se aggiungere o meno il rivestimento inferiore (ma io, avendo il pavimento in legno ho optato per il feltro) tra diverse tinte soft, oppure il tipo di legno, o ancora in legno naturale senza smalto. In questo ultimo caso puoi rifinirla tu scegliendo la vernice naturale che preferisci oppure lasciandola alle mani di piccoli tremendi artisti!
In tutta onestà, credo sia un bellissimo gioco per grandi e piccini!! E tu hai scelto la tua Wobbel Board?? Ecco la nostra: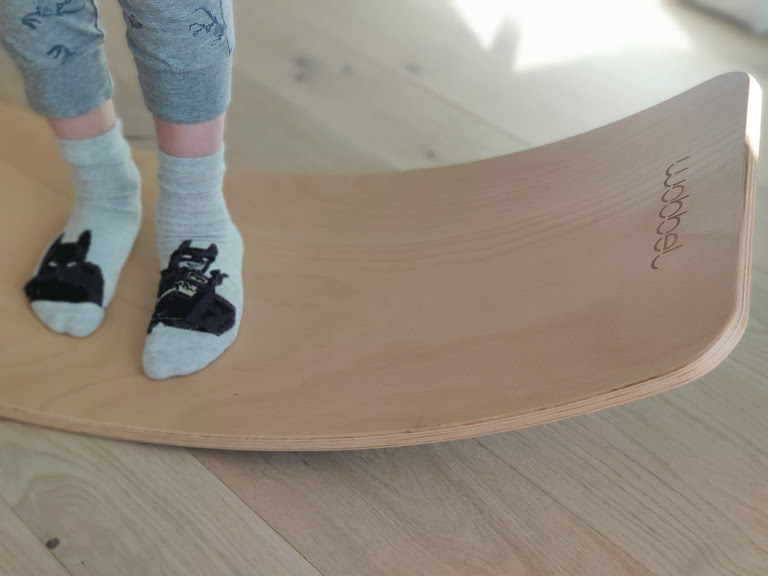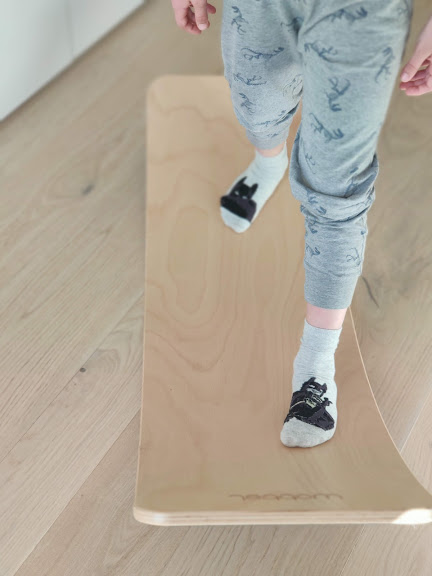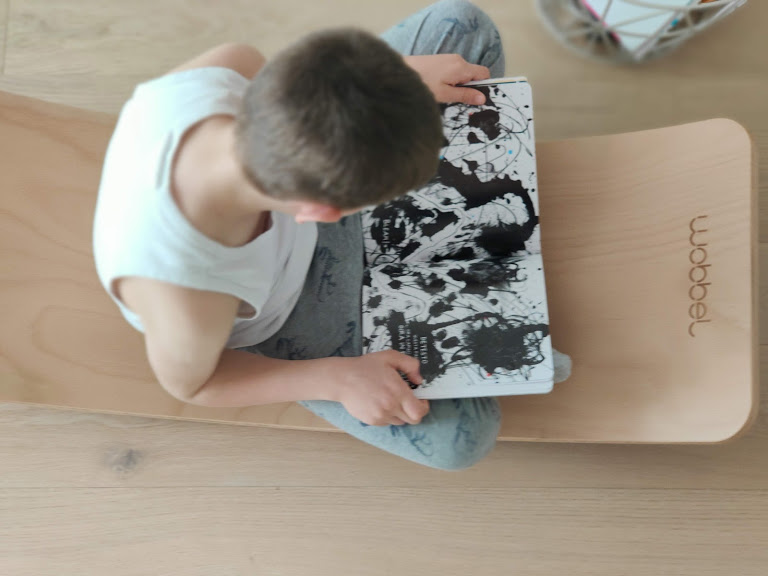 | Wobbel | laurorafloreale |
In occasion of the birthday of my little son, I choose a sustainable, ecological, beautiful wooden toy. Surfing the net I discovered the fantastic WOBBEL web site! I suggest you keeping an eye on it!
WOBBEL BOARD: a balance board, a swing, a bridge, a little bed to sleep, a hammock, a lounge seat to read, a hut from bad monsters, a racetrack for toy cars, a step or simply a small elephant?
You can buy your balance board on wobbel.com. There are different Wobbel board: WOBBEL STARTER (smaller, but still holds 100kg easily); WOBBEL ORIGINAL (Wobbel's most universal model); WOBBEL PRO (the twin sister of the Wobbel Original with a big difference: this Wobbel has recycled pressed felt on the bottom); WOBBEL XL (the largest model and especially suitable for larger children and adults). You can try WOBBEL 360°, too!
There's another interesting thing you mut know: you can personalize your balance board: with or without felt/cork on the bottom (there are so many soft colours!), made of bamboo, whitewashed beechwood, with transparent laquer or unpainted! Did you choose your Wobbel board? Personally, I think it's a fantastic toy for children and… adults too!