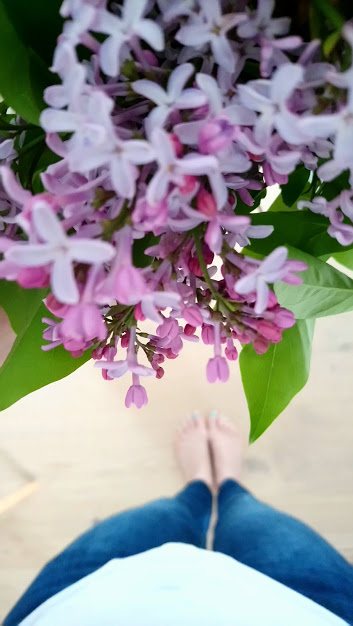 ---
LAURORAFLOREALE è uno spazio di idee e di ispirazioni. Amo i fiori e tutto ciò che è verde ed il design nordico, soprattutto, ma anche lo stile industrial ed il sapore intrigante del vintage.
Adoro i fiori, la loro naturale leggerezza e libertà, e la forza straordinariamente terapeutica che esercitano nelle mie mani, in me.
Sono appassionata di design nordico: dalle linee geometriche ed essenziali delle forme bianche fino ai toni pastello ed i materiali caldi. E molto altro…
Benvenuti nel mio blog, in quel minuscolo pezzetto di sogno da troppo tempo ormai rinchiuso in un cassetto… benvenuti in laurorafloreale! Passate di qua, fermatevi, o semplicemente… lasciatevi ispirare!
---
LAURORAFLOREALE is a space filled with ideas and inspirations. I love the flowers, the greenery and nordic design, but I like industrial style and the Vintage, too.
That's me: the flowers with their therapeutic power, lightness and liberty sense.
I am into nordic design: its geometric and essential lines, its white shapes, its pastel nuances, its materials. And much more…
Welcome to my blog, in that little piece of long-cherished dream… Welcome to laurorafloreale.it! Keep an eye on it, stop or simply… get inspired!
Laura Degio
---